We've been enjoying the most delightful, soul-inspired time together on the Conscious Kitchen Retreats here in England. I've created the space for a handful of guests to gather together, relax and unleash soul in the kitchen. The next retreat is coming up in April!
What do we do on retreat? It's all about finding your joy and passion in the kitchen. It's about connecting with plant-based ingredients and allowing them to inspire us to make delicious, compassionate and nurturing foods. It's about being a positive force for change in the world by starting with ourselves, right here in the kitchen!
We really do get to play with our food, during one of the sessions we each created a delicious plant-based mandala for lunch…
Another session… I shared my 'secret' spring roll making techniques. Exciting!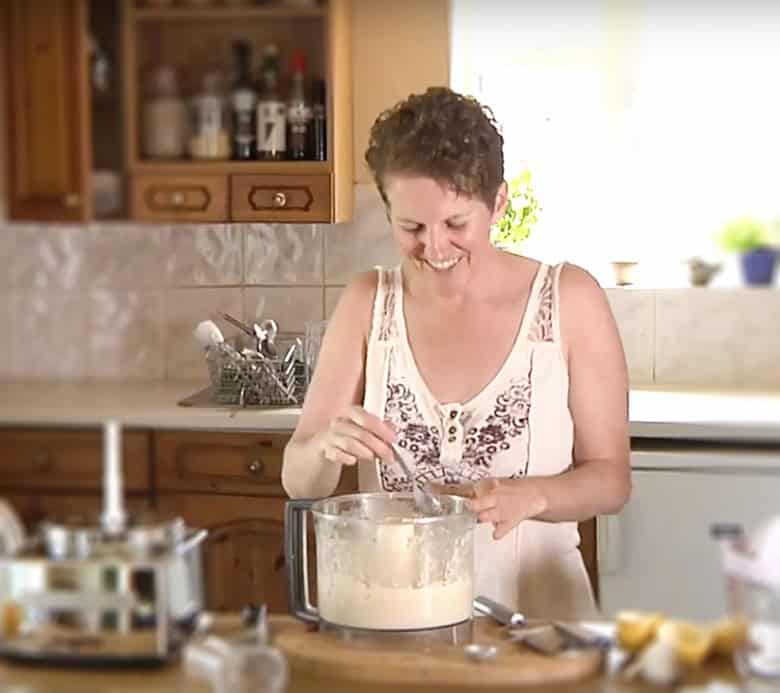 One of our beautiful guests Shirley, enjoying the spring roll making session…
Rachel clearly having a fab time creating her spring rolls…
Lot's of laughter in the process of making superfood truffles. We each get to design our own unique signature energy balls…
Infinite superfood possibilities…
We all thoroughly loved the chocolate making sessions! A perfect opportunity to express ourselves whilst we were bursting with love, love, love. A truly divine experience as always…
During one of the sessions, we meditated with herbs – a deeply profound experience indeed. The idea is to help us connect deeper to the life force of each ingredient, and allow it to speak to us and guide us in the kitchen.
We also enjoy gentle meditation throughout the weekend and a deeply divine sound healing with the crystal singing bowls…
Then, of course, plenty laughter – here's Samya 'talking to the banana' to see what message it has for her today ***chuckles***!!! Because we always have time for a good laugh…
Always a delicious abundance of delightful and inspiring cuisine…
Beautiful location near Glastonbury. We work together in a gorgeous, spacious place, with a delightful kitchen, a private walled garden and lovely rooms…
Would you like to come on the next retreat?
I'd be delighted to welcome you there. It is always a super friendly and lovely group.
Check out the April event here:
Trinity's Conscious Kitchen Retreat April 27th/28th/29th 2018
Please don't hesitate to ask if you have any questions or drop me a line just to express interest – I would be happy to help and am here for you.
warmest blessings
Trinity