In this post, you will find my favourite recipes that are designed to boost your immune system fast.
One of the keys to keeping your immune system healthy is using ingredients that are loaded with antioxidants, and health-supporting nutrients. Eating a balanced, nutritious diet is essential for health.
The recipes that I share here are designed to blast away any nasties whilst boosting your immune system quickly.
Let's dive right in!
1. Super immune-boosting smoothie with turmeric and ginger
Top of the bunch, this smoothie is my saving grace. It is the ultimate immune-boosting smoothie. Not only is it delicious, but it is also particularly packed to the rafters with ginger and turmeric.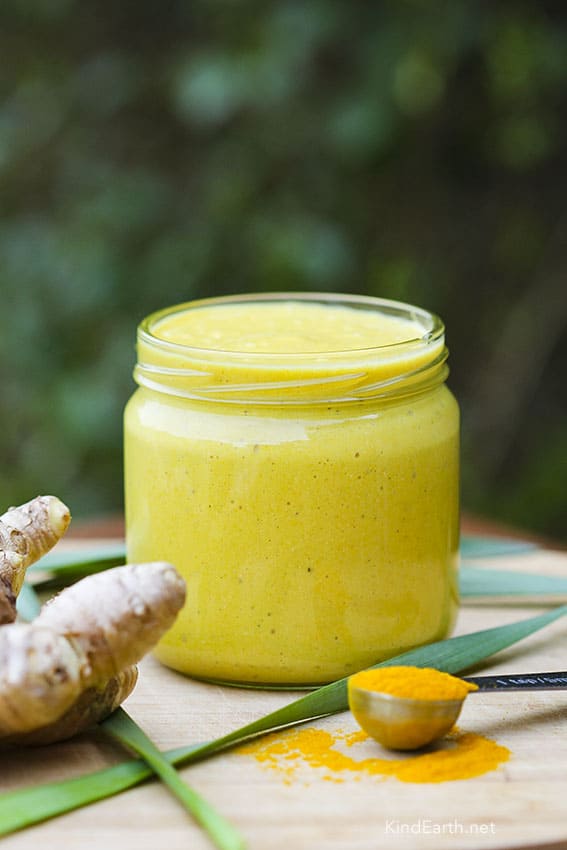 2. Antioxidant-rich moringa green smoothie
A delicious way to get your greens. Nicely packed with moringa powder, greens, fresh ginger and nutrient-dense fruits, which are all undoubtedly supportive of your health.
3. My favourite salad to boost your immune system
When I am feeling under the weather, this is exactly the sort of salad that I eat. Salad is easy to digest, which means we have more energy left over for other things, such as the digestive system and immune health. The quick infusion of immune-supporting ingredients makes a big difference to our vitality and energy levels.
4. Turmeric & ginger sweet potato soup
As well as healthy plant-based ingredients like sweet potatoes, this soup recipe includes fresh ginger, garlic, and turmeric. You can adjust these spicy ingredients if you want to include more.
5. Sauerkraut is excellent for health
I cannot overstate how amazing homemade sauerkraut is for us. It's a world apart from the shop-bought stuff too. Sauerkraut is powerful for gut health support, which evidently has amazing effects on our immune system.
My full step-by-step (which means you can't go wrong haha) in-depth sauerkraut-making guide is here…
6. Fresh juices are the fastest way to boost your immune system naturally
If you have a juicer then I highly recommend getting into juicing for health.
Firstly, having your food in juice form allows you to rapidly absorb the nutrients. This means they will reach your immune system very fast.
Secondly, juicing allows you to 'eat' huge quantities of plant foods that would otherwise take you ages to consume.
As well as delicious juice ideas for you, I have written some tips on buying a juicer in this juice article here: Immune boosting juice and tips on getting a juicer
7. Potions for boosting your immune system
OK, I am going to hand you over to my very talented and knowledgeable friend for this section.
Salena Walker is an amazing woman living off-grid in Wales. She is a naturopath and herbalist. In this video, she talks us through making an elderberry or blackberry tincture for boosting your immune system. Full of helpful insight (and what a beautiful energy!)…
A final note…
I do hope that you found something here helpful. If you have more ideas, then please write any suggestions in the comments. Let me know how you get on.
with love and plants
Anastasia x
Pin recipes for your immune system for later…